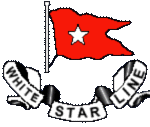 Author
Message
e-adventure



Joined: 02 Aug 2005
Posts: 2
Location: Hesperia


Posted: Sat Aug 06, 2005 1:28 am

Post subject: Artifact Recovery

---

I am finding your website quite interesting. Thanks for the amazing job posting this vast amount of research for the public to view and then come to their own opinions. Can you give me an idea of the types of artifacts that have been recovered to date. Bottles, china, and ?? Will these things eventually be on display or for sale?

I was also wondering what are the seasons for doing operations on the ship and what you team does in the off season.

Best, of luck
Jake

bayerle



Joined: 10 Oct 2004
Posts: 2
Location: New York


Posted: Sat Aug 06, 2005 1:47 am

Post subject: Artifact Recovery

---

Hello Jake,

Visit our Photo Gallery, within our Operations and Sampling albums where you'll find photos of a number of recovered artifacts.

The salvage season is generally limited to July and August, and even during those months on-site operations can be interrupted by adverse weather. Research is always on-going, and will continue to be undertaken until we find "the answer" - whether that's from documentary evidence or an actual inspection of the locations within the vessel that would most likely contain the cargo ...

Thanks for your interest.



You cannot post new topics in this forum
You cannot reply to topics in this forum
You cannot edit your posts in this forum
You cannot delete your posts in this forum
You cannot vote in polls in this forum